OUR LEADERSHIP TEAM

With over 100 years of combined experience, the Fidelity Power Systems® senior leadership team is dedicated to growing the business by aligning with our core values, driving innovation, and empowering our team members to exceed customer expectations.
John Dorn currently serves as the President of Fidelity Power Systems. One of the largest distributors of KOHLER® generators in the United States, John leads the Fidelity Power Systems team to continue growing the organization's exclusive distributorship of KOHLER® generators and power systems throughout Delaware, Maryland, Virginia, Washington D.C., and parts of West Virginia. Additionally, John oversees product education and specifications within the engineering community, equipment sales, factory-authorized service, and exclusive KOHLER® Power parts and generator rentals.
A 25-year industry veteran, John comes to Fidelity Power Systems from Trane®, where he and his team were recognized for top district performances and achieved Customer Satisfaction Index continually above the company average in service and contracting. He was also part of the Trane® District Field Board of Advisors (FBA), a small, select group of district business leaders that represented the field (along with corporate leadership) on key company-wide initiatives and programs.
John earned a Bachelor of Science degree in Mechanical Engineering from the Missouri University of Science & Technology. He also completed high-level leadership and training programs, including the Ingersoll Rand Executive Leadership Development Program, the Trane® Leadership Development Program, and the Ingersoll Rand Climate Solutions iTeam Initiative.
In addition to his professional career, John is equally devoted to community service. He is a board member of the United Way Baltimore County Partnership and a member of the Greater Baltimore Committee's Economic Development Committee. John is also actively engaged with local Junior Achievement initiatives.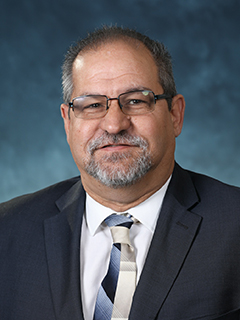 Vice President of Service Operations
Based out of the Fidelity Power Systems headquarters in Sparks, Maryland, Charles "Charlie" Hicks is responsible for all service operations as they pertain to the organization's locations in Delaware, Maryland, and Virginia. Charlie works closely with the service management and sales teams to ensure that business and team member goals are met and that customers receive only the highest levels of care and service. Charlie also works with the KOHLER® Power factory to provide operational and service excellence.
Charlie has been with the Fidelity Power Systems family for over 30 years and his leadership has contributed to Fidelity's longstanding reputation as being one of the country's largest distributors of KOHLER® Power generators. This includes being recognized by KOHLER® Power with the Exceptional Business Development Award in 2015, as well as the KOHLER® Power Industrial Distributor of the Year Award in 2016.
Charlie attended Harford Community College, where he studied Electronics and Automotive Technology.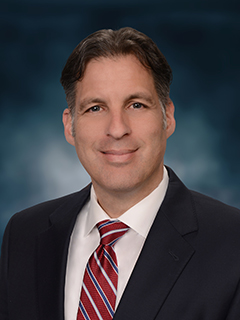 Frank Assaro is the Service Sales Manager for Fidelity Power Systems, managing an expert sales team that is responsible for driving market penetration, profitable growth and expanding new business. Frank also oversees all sales and marketing initiatives as they pertain to service and solutions for power generation systems including related software, switchgear and accessories.
Frank has nearly 30 years of experience in the power generation industry. Prior to joining Fidelity, Frank served as the Director of Sales for Cummins, where he led all sales, marketing and management efforts for the organization's light commercial, residential and mobile power generation sales teams throughout the Mid-Atlantic. Under his leadership, Frank's team realized continued revenue growth for two straight decades earning numerous top producer awards from Cummins. In addition, Frank also served as a Regional Sales Manager for Generac in the Mid-Atlantic Region, where he led strategic initiatives and operational aspects of the power generation sales channel. Throughout his career, Frank has been recognized by his colleagues for exceptional sales results.
A Baltimore native, Frank is a graduate of Towson University, where he earned a Bachelor of Science degree in Business Administration/Management and Marketing Concentrations. In addition to his professional career, Frank is also a USSF "A" license soccer coach.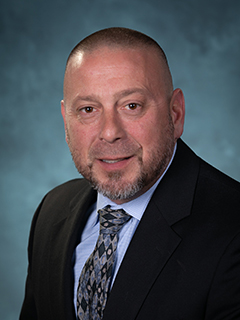 As Systems Sales Manager for the Fidelity Power Systems Industrial and Service Sales division, Alex manages all aspects of the sales team, including business development managers who cover engineers at the organization's locations in Sparks, Maryland, as well as throughout Virginia. 
Specifically, Alex assists all team members in reaching sales goals, coordinates training programs to keep staff updated on all new codes and equipment released from KOHLER® Power and evaluates market conditions, including competitor activity. Alex is highly involved with his sales team, holding regular meetings to ensure that the team is meeting its business goals and exceeding customer expectations.
Alex has honorably served our country and is a veteran of the Gulf War. He also served ten years in the United States Coast Guard.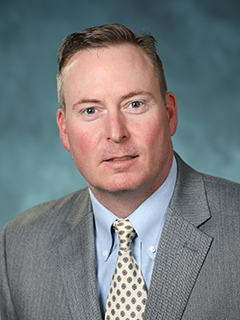 Systems Operations Manager
As the Systems Operations Manager for Fidelity Power Systems, Tim is responsible for overseeing day-to-day operations, as well as team members, including project managers, coordinators and estimators. Tim is also delegated with meeting budgetary and profit goals, as well as goals set forth by KOHLER® Power.
Tim has been a member of the Fidelity Power Systems family for over ten years and has played an integral part in the organization's growth and success, as well as its relationship with KOHLER® Power. In 2015, Fidelity Power Systems was awarded the Exceptional Business Development Award for outstanding regional sales efforts and for being the most progressive distributor of KOHLER® Power Systems. In 2016, the organization was recognized once again with the KOHLER® Power Industrial Distributor of the Year Award for its outstanding business development service operations and revenue growth rate, as well as its continuous involvement within the engineering community.
Tim is a graduate of Goucher College, where he received a Bachelor of Arts degree in Communications.